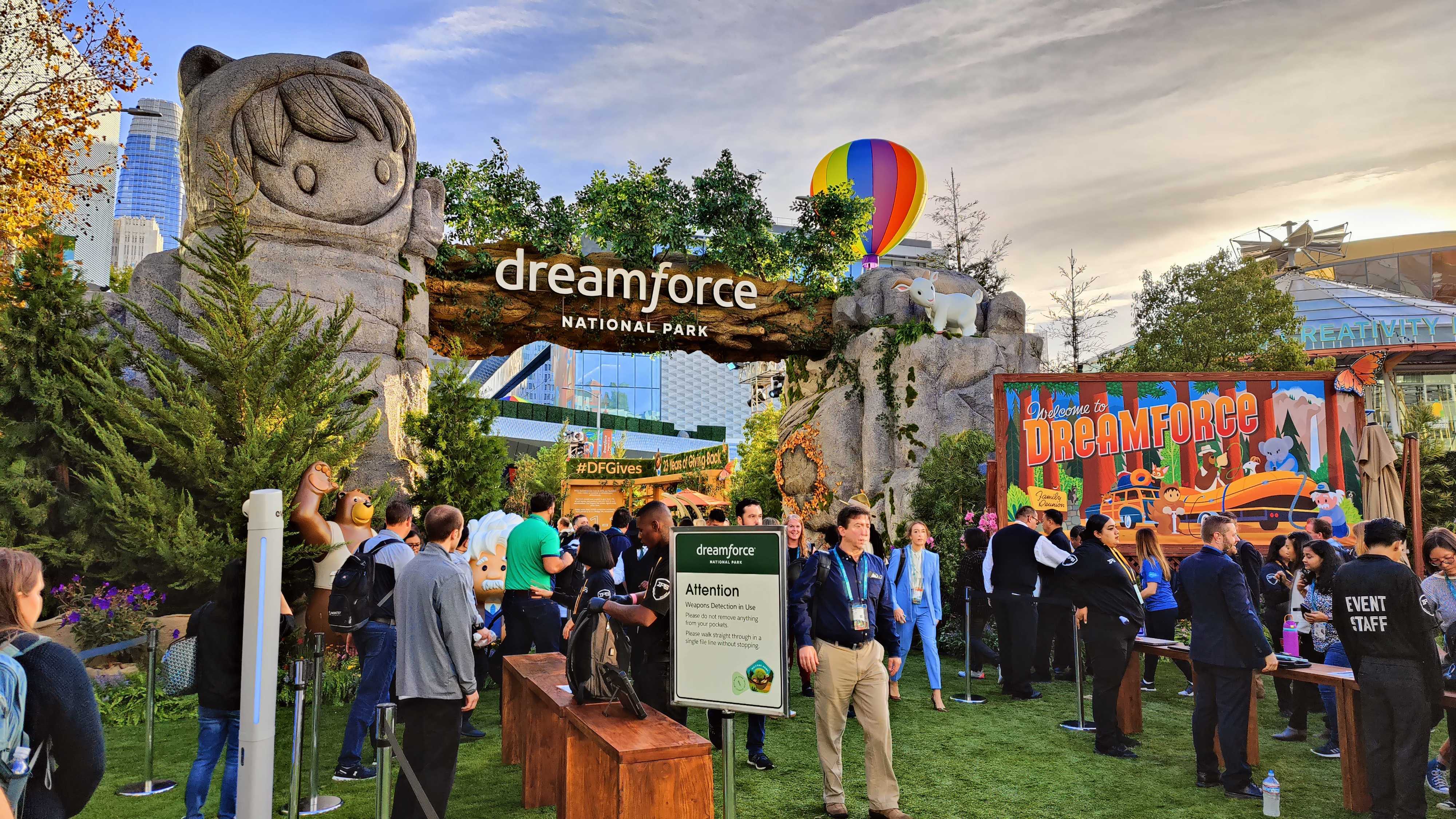 Refresh
So what's up first today?
As per usual, this morning's keynote will be led by Salesforce co-CEOs Marc Benioff and Bret Taylor.
The opening Dreamforce keynote is always a sight to behold, and often features celebrity cameos and music performances alongside the latest tech updates and news.
If you want to tune in to watch online, there's a link here (opens in new tab).
Welcome to Dreamforce 2022
We're live in San Francisco for the first day of Dreamforce 2022 and this reporter will be battling through the jet lag to bring you all the latest products announcements, as well as coverage of the main keynote sessions.
We'll also be hearing directly from spokespeople responsible for handling the various branches of the Salesforce Customer 360 portfolio, who will no doubt be eager to share what they've been working on.
Over the course of the three-day event, we'll be updating this blog with everything you need to know about the show, so bookmark this page or stay tuned.
In the meantime, here's some reading on the latest new to come out of Salesforce: